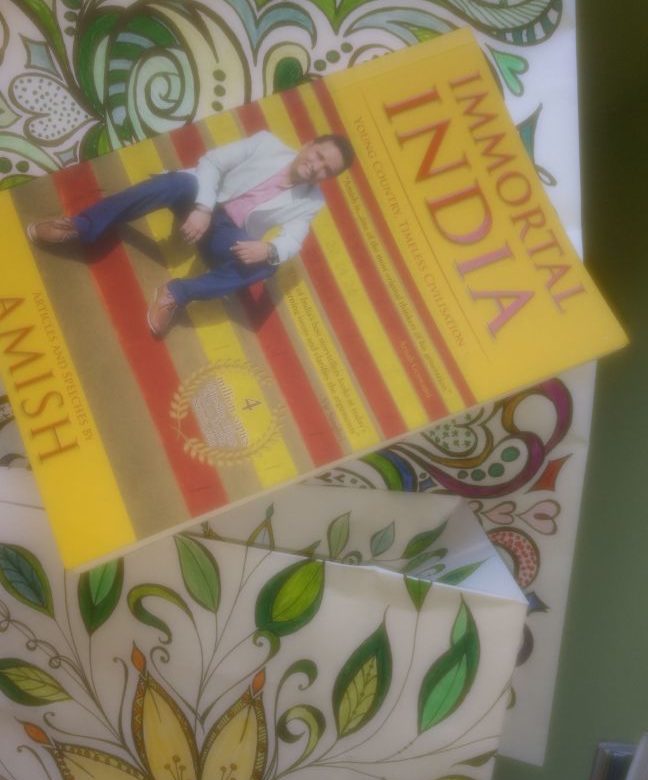 Book Review | Immortal India
Amish Tripathi has established himself as a household name in the homes of Indian readers. His mythology laced fictional works have been highly acclaimed by many. While I have never been a fan of the genre, I have read many of his works. Immortal India is his first fray into non-fiction.
About Immortal India
Immortal India is a collection of essays and articles on topics relevant to Indians today. Social issues, history, mythology coexist easily within the book. Not only do they coexist, they are intertwined. That is the biggest highlight of the book. The author relates religion, mythology and culture of the land to the present and reminds us that we cannot live without the past.
If you have read any of the fictional works of the author previously, you would know how wide his knowledge on Indian mythology and history is. Immortal India, highlights the research the author has done over the years and provides it to the reader in the form of essays.
The book covers a wide range of social topics, including LGBT Rights, Section 377, Casteism. This to be is the highlight of the book. When educated India starts to talk and read about these prevalent social evils change will follow.
Further, Immortal India contains personal musings from the author. These focuses on his family, work and life as an author and the role of science and spirituality in his life. While highly personal, these essays gives the reader a peek into the mind of Amish Tripathi.
What Works
Amish is a gifted writer and this collection showcases his writing skills as well as his ability to carefully curate and present the past. The book is a compilation of thoughts and is to be taken as one. Further, the book reminds all readers to focus on togetherness and social good, which is definitely the need of the hour.
Immortal India is a much needed addition to widen young India's thoughts.
I received a copy of the book for review. All opinions are my own