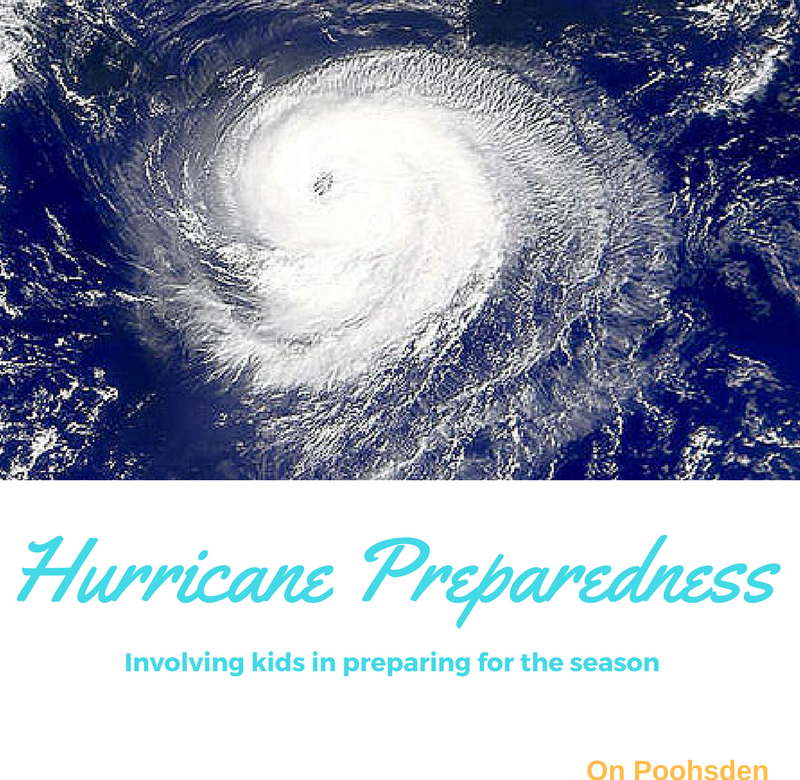 Hurricane Preparedness – Kids Edition
June heralds in hurricane season in this part of the world and being prepared for a hurricane is an essential part of our routines. Being hurricane aware is the duty of every resident. Having a plan for emergencies and involving children in them is also crucial.
Kuttyma is almost 8 and this year we involved her in our hurricane preparation plans. I felt she was old enough to be an active participant. It was also a great time to talk to her about meteorology and the power of nature.
Here are some topics you can discuss with your children,
Hurricane Aware
This is probably the step that kids can easily be involved in. If you live in a hurricane-prone area, be aware of the season. Watch the news and keep yourself updated. Teach your children to do the same. Also check if the emergency SMS is turned on for our phones.
We also check with our insurance to see what is covered and how protected our home will be during such events.
Where to Go
Discuss evacuation routes and destinations (if you are asked to evacuate) with the family. We have planned our evacuation routes and destination even though the probability of being asked to evacuate is zero to nil.
Stock Up
If there is a need to hunker down and face the storm, stocking up is essential. Generally, stores get very crowded and run out of supplies when we are under a hurricane warning. So it is better to pick up some essentials ahead of time.
We generally gather batteries, flashlights, first-aid supplies, candles, matches, copies of essential documents in one place for easy access.
Preparing our Home
At the start of the season, loose gutters are fixed. Trees in the backyard are trimmed and prepared. It is also good to talk about a safe room with kids. A safe room is at the ground level and does not have any windows. Kids should know where the safe room is.
We have recently been having a few tornado warnings in the region and we use the safe room during those times too.
Hurricane Watch List
A list of items to be brought and things to be done, if we go on a hurricane watch (notification from National Weather Services of a probable storm hitting our area in the next 48 hours) is also made. Items like bread, water, canned food and things like filling the bath tub with water, securing outdoor furniture are all on the list.
While facing a hurricane might seem scary to kids, it is better to talk to them and involve them in being safe before a hurricane watch is issued.
Have your talked to your child about being prepared for hurricanes and other emergencies?