<!– Place this tag in your head or just before your close body tag –> <!– Place this tag where you want the +1 button to render –>
<!– Place this tag in your head or just before your close body tag –> <!– Place this tag where you want the +1 button to render –>
The one gallon milk jug I usually buy have colorful lids and I had been saving them for a while. These made treasure from trash crafts. I am really loving the ladybugs.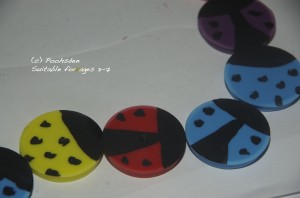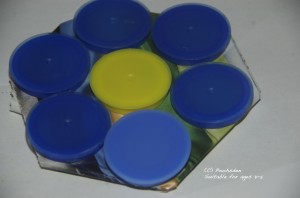 This is my entry to Shruti's Artsy-Craftsy
Creative Inspiration - Crafts by Amanda
This entry was posted in Craft Room and tagged Flower Craft, Ladybug Craft, Recycle Craft on .