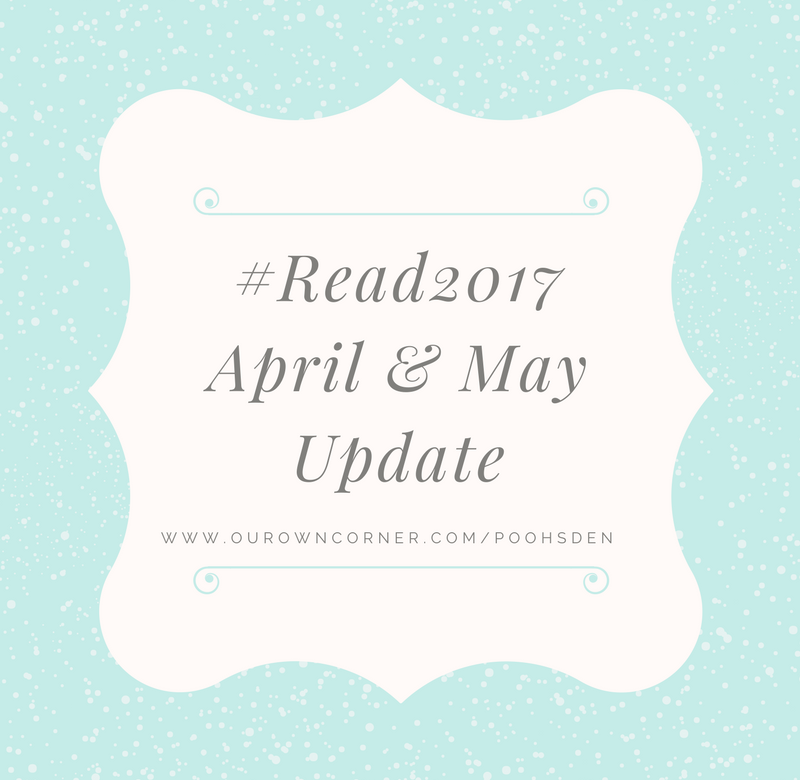 #Read2017 April and May Update
I am back with another #Read2017 update. Half the year is almost over and I am kind of glad about the books I have been picking and reading. I have also been abandoning books more easily.
And in the past 2 months
I have been reading but not as much as I did previously and have also not been documenting my reads the way I have previously been doing. Goodreads is the place where I keep track of what I read but I haven't really thought about a book after I read it.
I don't write down quotes and words that intrigue me. It is high time I start accepting that I cannot read at the same pace I did before.
One of the highlights of May was visiting the Friends of HPL book sale. I ended up picking great books at dirt cheap rates. August and September will probably be my "read your bookshelf" months and I hope to get my hands on my newly purchased books then.
#Read2017 April and May Reads
All links lead to Goodreads.
I was quite surprised to see how diverse my reading list was and am quite proud of it.
What are you reading? Any of these titles catch your eye?
Happy Reading!