Like every kid, kuttyma wanted to dress up and head out for "candy hunt" this Halloween. Halloween celebrations are something I don't understand. It is a multi-billion dollar industry and I still haven't figured out why people go overboard with decorating and serving themed food.
I let kuttyma get into the spirit of Halloween choosing a path that involves the least amount of work from my side. This year I "suggested" kuttyma that she dress up as a "Rose Bush" and she accepted. My plan was the get her in a green tee and brown pants. Get silk roses from the dollar store and stick them on her.
Things went on smoother than I expected. I found a green dress on clearance and she wore it with her brown boots. We picked up a tiara of red roses for cheap and struck some silk roses around her.
Meet my rose bush!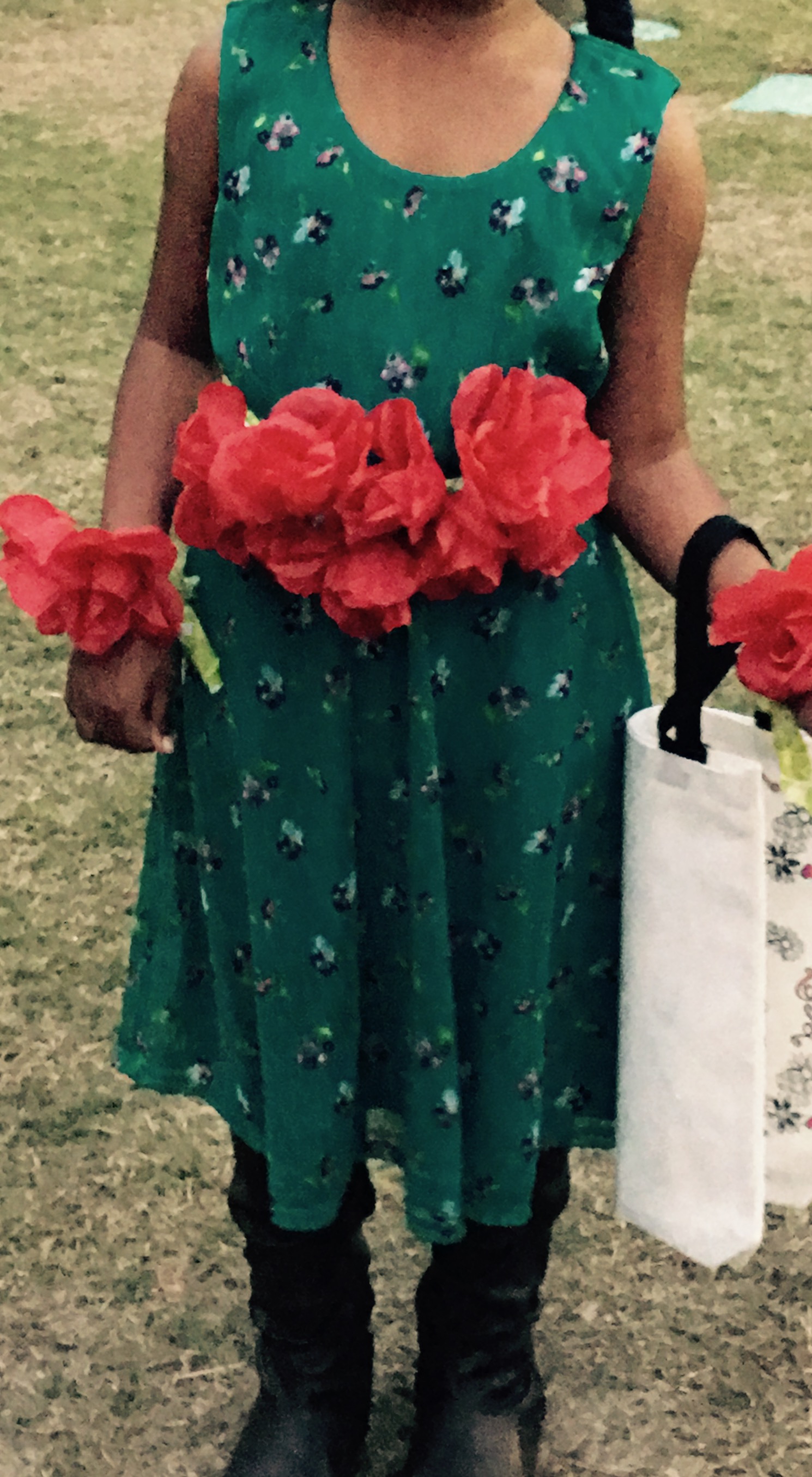 The trick or treat tote, I picked up at World Market on sale and kuttyma coloured it (partially).
It rained all weekend long. We managed to head to the Discovery Green Park for some festivities before the skies opened up. How was your Halloween?