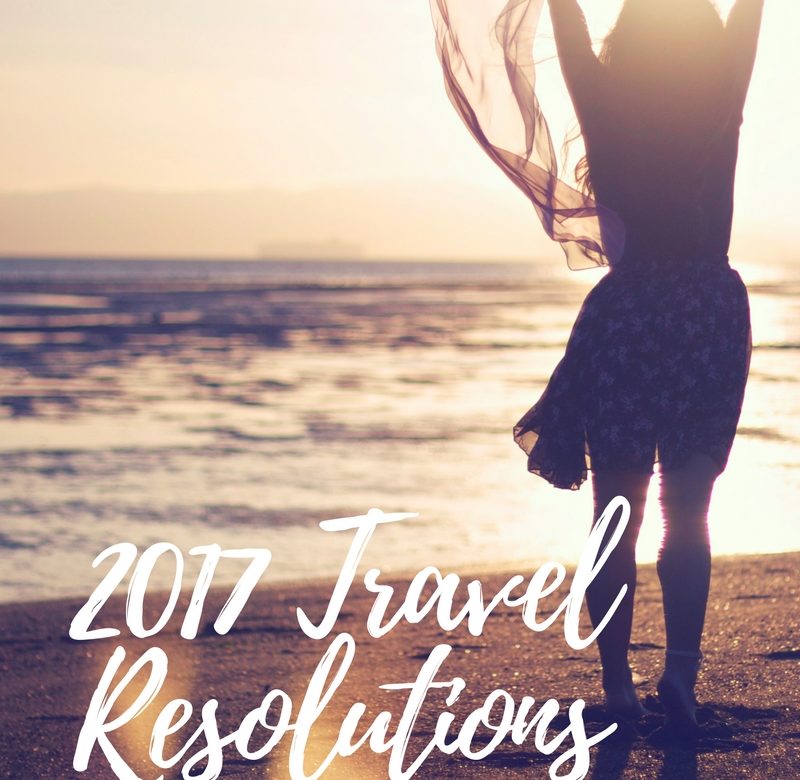 Travel Resolutions for 2017
Wanderlust flows through my veins. I have been feeling too rooted recently. There are so many places I want to visit, explore and get lost in. So many that I have stopped having a wish list. I am more than ready to throw a dart on the map and pack my bags. 2016 has been a year with relatively less exploring and I am hoping 2017 would be different. Along with my other 2017 goals, I made a few travel plans. My travel resolutions don't include destinations or locales. Instead they include experiences and promises. They are not meant to be followed always. I feel when travelling I am most spontaneous and I don't want to lose that freedom for a set of resolutions.
My travel resolutions don't include destinations or locales. Instead they include experiences and…
Click To Tweet
Eat Local and Eat with the Locals
Over the past few years, I have been trying to eat local as much as possible. I want it to carry on to my vacations. I do not want to pop into a fast-food box or order a pizza delivery when traveling. Instead I want to discover places the locals rave about. I want to eat local and explore the bounty from the region.
Eat Local and Eat with the Locals - My 2017 Travel Resolution
Click To Tweet
Eat and Travel Healthy
My travel resolutions include a lot of eating goals don't they? I want to eat healthy when on the move too. I have been known to indulge when on the road and I am hoping to reduce that while traveling this year. I want to also add in some physical activity into my vacations. I may not be hitting the gym on my vacation, but I hope to explore the parks and trails in the area.
During my recent trip to Corpus Christi, we visited the Hans Suter Wildlife Refuge. It started as a foggy and grey morning as we walked along the trail, marvelling at the spiderwebs. As the fog cleared out, we watched egrets and ibises, herons and ducks. It was a perfect morning. This is the kind of experience I would love to recreate every time I travel.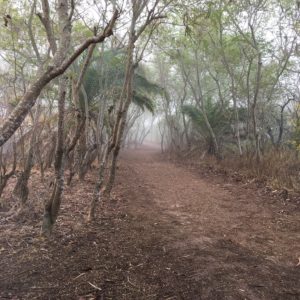 I have also given thought to taking a "health" vacation. I know there are many vacations which focus on regular exercise and fitness regime. Hopefully, someday I might actually be brave enough to do one of those.
Staycations are also Vacations
Often these days, I myself staying at home when school and work is off. Schedules, budget constraints, weather and other such factors lead to this decision. In 2017, I plan to consider staycations as vacations too. I need to play tourist in my own city and discover places I have not explored. I have a bucket list for Houston. Most of them are simple – strawberry picking with the family, a visit Brazos Bend and walk around Rice University campus. They are just in my backyard and yet I never make time to do them. This year I will plan to explore my own backyard.
Staycations are also Vacations. In 2017, I will explore my own backyard
Click To Tweet
Be more Adventurous
To date my biggest adventures have been packing and moving to new countries. I love to do it again. A lot of stars need to align and every piece needs to fit in before it happens. I am not sure when I would have the chance to do it again but beyond moving I am not very adventurous. On my travels, I tend to stay safe. I don't try many of the local adventures. I am hoping my travels henceforth would push my limits.
To date my biggest adventures have been packing and moving to new countries. I want to do it again.
Click To Tweet
So what kind of adventures do I want to try? I really don't have an idea. I want to do something I have never done before. I doesn't have to be sky diving but it could be sky diving.
Think about my Carbon Footprint
Often when booking tickets and reservations, I don't think about my carbon footprint. I hope to be more aware of my footprint this year. Being more aware is the first step in reducing the footprint.
Plan a Bookish Stop
I plan to celebrate my love for books when I travel. I want to include a bookish stop during my travels. It could be a local bookstore, a second-hand book market, a book fair or a museum.
In 2016 when we were in Los Angeles, we stopped by the LA Central Library. It was one of the best parts of my trip. I hope to recreate the same magic at every destination.
I might also read a book set in the city/country I plan to visit or read works of a local author.
Attempt to Learn a New Language
See the size of this resolution? It is small for a reason. I am really not sure if it is a resolution just yet. I am tempted but I am not sure if I could devote the time and effort. I am not even sure which language I would pick given a chance. It is one of those things at the back of my mind. I might just do it one of the days.
So here are my travel resolutions. I have no clue how much and where I would travel to in 2017 but wherever I go, I would gather memories that last a lifetime.