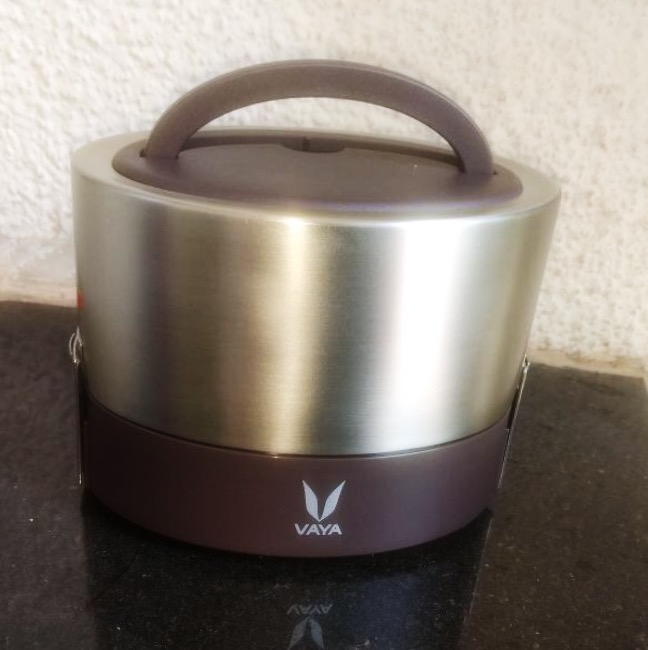 Vaya Tyffyn 600 Lunch Box | Product Review
Oh Memories
I have a very selective memory. I don't remember much of my school days. Most of my schoolmates seem to have wonderful memories of crushes, teachers, lunches and more. It is one of the reasons why I hate my WhatsApp school group. I don't have any nostalgic moments to share.
But one of the memories that stays with me is the story of leaky lunch boxes. No matter what lunch box I carried, I seemed to have disaster after disaster every year. That is one reason why I try to stick to packing dry, finger foods for lunch. I am also constantly seeking quality, environmentally-concious and stylish lunch boxes.
Vaya Tyffyn 600
When I had the opportunity to try Vaya Tyffyn 600, I was quite excited about the style and design of the product. I selected the Graphite variant as it screamed sleek and professional to me. The other two variants – Maple and Wool are equally exciting and that is definitely a plus. Sleek lunch boxes are always in.
The design of the lunch box as seen in the picture below includes copper finished stainless steel containers with compartments, leakproof lids and a stainless steel oval body. The design is ideal for packing multiple courses.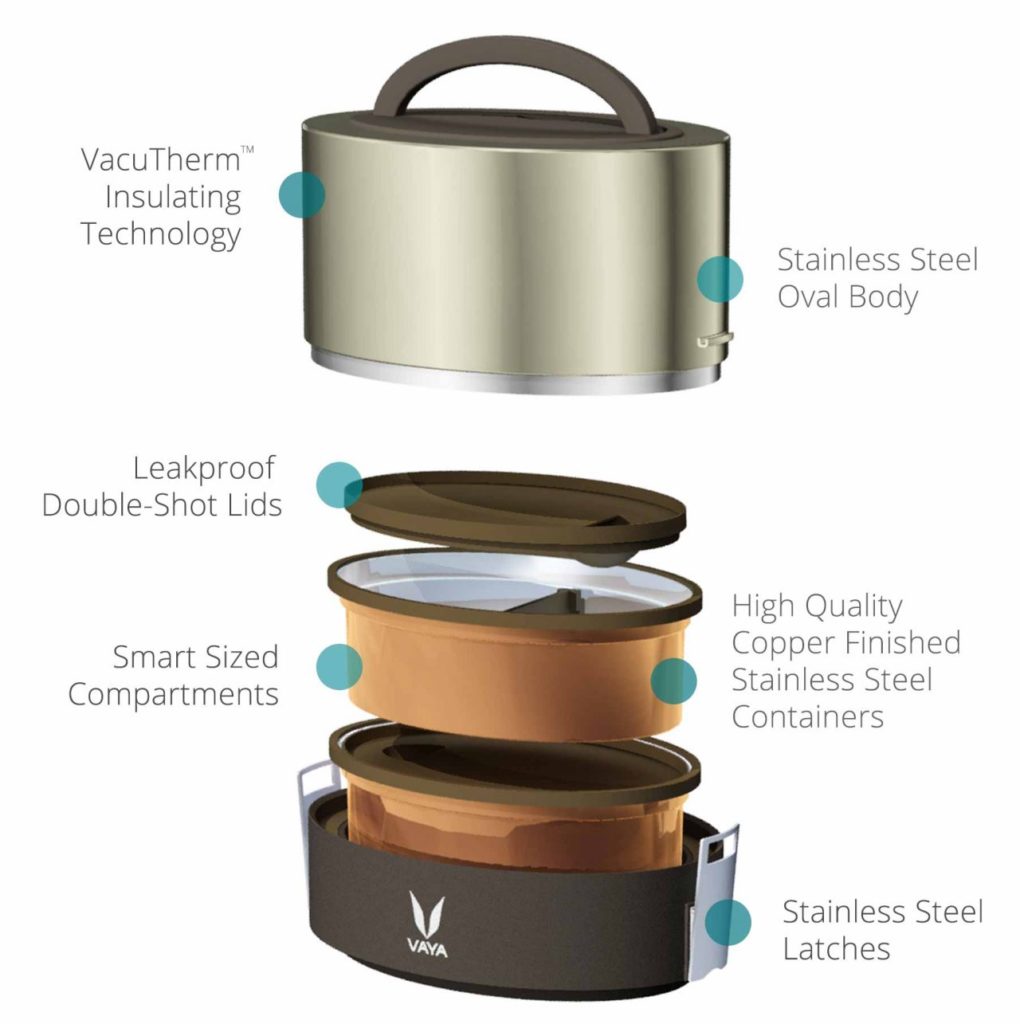 What Works:
The design
The high quality materials
Leakproof lids (phew! no more rasam spillage)
Ample compartment space
What could be better:
The bulk – I find the box very bulky and rather heavy. It doesn't bother me much but my daughter has complained that it makes her bag too heavy.
The Verdict
Definitely give this lunchbox a try. It isn't the cheapest in the market but it stands out. The quality and design are exceptional.  I found that the food remains safe and warm (or cold) upto 4 hours which works perfectly for my routine.
Buy your Vaya Tyffyn 600 and give it a spin. I would love to hear your experiences about the product.
Image Source: Vaya Website
I received compensation in exchange for writing this review. All opinions are my own (with inputs from my 7-year old)