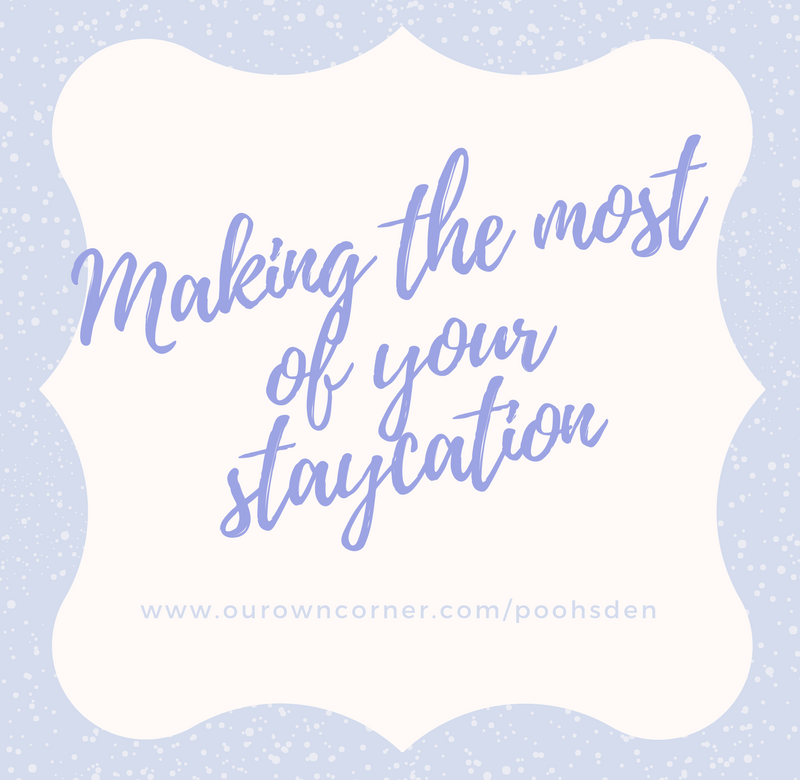 How to make the most of staycations + Spring Plans
Spring and Me
It is that time of the year! Spring is here. It is probably my favorite time of the year. There is the faint scent of flowers in the air, the sun is bright out and hope hops around. I love watching the azaleas put up a show around town and then the bluebonnets peak out. It is the perfect time to gape and marvel and be thankful for.
Spring Break
Many schools in the US, have a week off around this time of the year. Spring Break somehow has become synonymous with sand, sunscreens and water. To be honest, it is absolutely the worst time to head to the beach (or any other destinations or that matter). The beaches are crowded and dirty. It isn't as relaxing as I would like it to be.
I prefer to spend spring break at home, discovering things in my own backyard.
2017 Spring
One of my travel resolutions for 2017 is to enjoy my own backyard – to have more staycations. This Spring, I plan to spend a few days enjoying things around town with my 7-year old. We are also thinking about taking a small road trip.
Many parents balk at the thought of spending time at home with a bored kid or two. The internet and gadgets seem to be the only entertainment kids seem to enjoy. But every city has things that will fascinate any child and a staycation is the perfect time to discover your own backyard.
Here are some ways to make staycations fun
Parks
Spring and parks go hand-in-hand don't they? Summers get too hot for all-day park outings. Spring is the ideal time. The grass is green, the leaves are tender, flowers are abundant (allergies too). Perfect to run around and have a picnic. Many parks have bike trails and nature hikes. It is a wonderful way to bond and discover something new.
Geocaching
I haven't tried geocaching yet but it is definitely on my list. Older kids will enjoy hunting for hidden geocaches. More details can be found on the geocaching website.
Local Libraries
Local libraries are often undiscovered gems. Libraries doesn't have to mean books and words. Most libraries have a host of activities that coincide with spring break. Contact your library and discover a world of fun. Many libraries have video games and gaming consoles for kids (and adults). They also have movie screenings and craft sessions.
BBQ Party
This is my kind of spring break. Get the grill on, invite a few friends, linger around. Laugh, talk and eat. It is always a wonderful way to re-connect and network. Involve the kids in the planning and decorations for the party. Make it a family affair.
Craft Sessions
Before spring break, we plan a couple of projects we want to do. We hit Pinterest and "pin" interesting projects and then stock up on things we need. Our craft sessions generally involves messy fingers, glue and glitter. It is our masterpiece. It is a memory and a lesson.
Carnivals, Zoos and Museums
Spring Break heralds in a new entertainment at the local zoos and museums. There is a carnival or two that is in town. Check out the local events and hit them. In Houston, Spring Break is the time to hit the Houston Livestock Show and Rodeo.
Explore a New Culture
A week is a perfect time to discover and learn more about a new culture. I usually like to start with food – discover a new restaurant and keep discovering more about the land of its origin. Books, TV, cooking lessons, a trip to the grocery store and more. It is fascinating to learn something new.
What are your Spring Break Plans? What will your family be doing?